Level 99 Games announces Exceed Fighting System
We at Level 99 Games are excited to introduce EXCEED, the newest series in our family of dueling card games! After nearly two years of work and countless revisions, we are finally ready to bring EXCEED to life!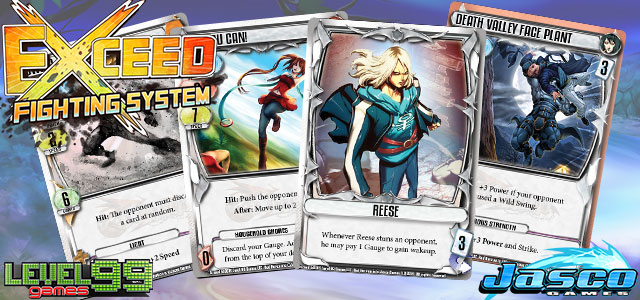 EXCEED is a 2-player fighting card game that simulates the flow of 2D Fighting Games, with a focus on insightful play, calculated risk, and fast-paced tactics. In EXCEED, each player chooses a 30-card deck representing a single fighter, or mixes together two decks to form a Tag Team, and then uses their fighter or team to do battle and defeat their opponent.
As they fight, players' hands will constantly change as options increase and decrease, and individual options become stronger and weaker based on your position and the opponent's position. Will you press your advantage as your opponent's hand shrinks, or take the opportunity to bolster your own options or set up a better position? Each card can be used as an attack, or as a powerful boost action that gives you more choices in combat. As you fight, hitting your opponent will increase your Gauge. Accumulate enough Gauge and you can unleash powerful Ultra Moves, or permanently upgrade your character by going into Exceed Mode!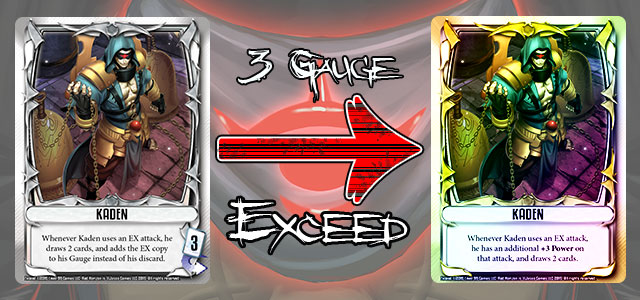 EXCEED uses some of the key resolution mechanics from the hit game BattleCON, but remixes them for a completely new experience. EXCEED is designed to be enjoyed by both new players and fighting card game veterans alike, and will exist alongside BattleCON as an ongoing series available from Level 99.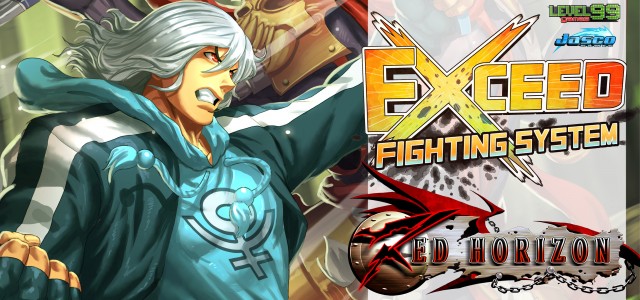 Soon, Level 99 Games will be bringing to life the first "season" of EXCEED. Each month, we'll be releasing a new Duelist Deck featuring four different fighters. Four of these decks will comprise a season of the game, and each season will feature a new license, introducing a different world of characters.
Their first season features the fighters of Red Horizon, a property first introduced by Jasco Games in their Universal Fighting System Collectible Card Game. Future seasons will feature different properties from video games, anime, and other tabletop worlds, as well as all-new original Level 99 Games properties.
Want to try EXCEED for yourself and see what all the fuss is about? You can download two complete demo decks here and try it for yourself!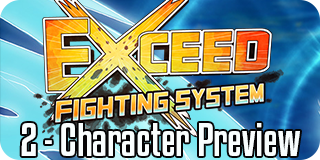 Level 99 Games be running a Kickstarter project in the next few weeks for those who want to get in on the ground floor of EXCEED and score some extra promotional cards and fighters.
Thanks for checking out EXCEED! What do you think? Come post on Board Game Geek and share your experience with the demo decks!
EXCEED ©2015 by Level 99 Games LLC. Red Horizon is ©2015 Jasco Games LLC
https://brawlingbrothers.com/wp-content/uploads/2015/07/Announce-banner2.jpg
400
1170
Brandon Nall
/wp-content/uploads/2015/04/logo-small.png
Brandon Nall
2015-07-21 16:34:00
2015-07-21 16:34:46
Level 99 Games announces Exceed Fighting System