2 lucky entrants will be selected to have Josh and Brandon play a game of virtual Paper/Rock/Scissor for them on the air in Episode 57.  The winner of the Paper/Rock/Scissor match will win a NEW copy of Tikal (Super Meeple Edition) courtesy of Game Surplus.  Come back and enter EVERY DAY for a better chance of being selected. Good luck!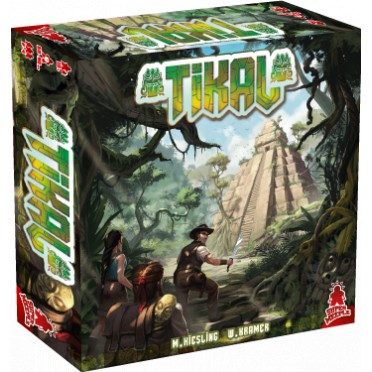 French-only first edition 2016
Tikal is a game of exploration within the Central American jungles in search of lost temples and the treasures within. Players send their team of explorers into the jungle, exposing more and more of the terrain. Along the way, you find temples that require further uncovering and treasures. Players attempt to score points for occupying temples and holding onto treasure.